14/04/2012. This car may not look like much at the moment. Why I hear you ask have I taken on a basket case. Well, I have always had a serious soft spot for Lancia's specially integrales and this was just perfect for what I want to do. It was born in 1963, same year I was born. It is a rare RHD car and, its and original N.I car on its original number plate. And believe it or not it has only covered 27,000 mile from new. I have been quietly chasing it for the past 2 years. The reason for this is that I plan on this car being my last major car restoration. It will be put in the back of the garage and tinkered with as I get time. It could take me at least 5 years to do. This is it as it arrived today.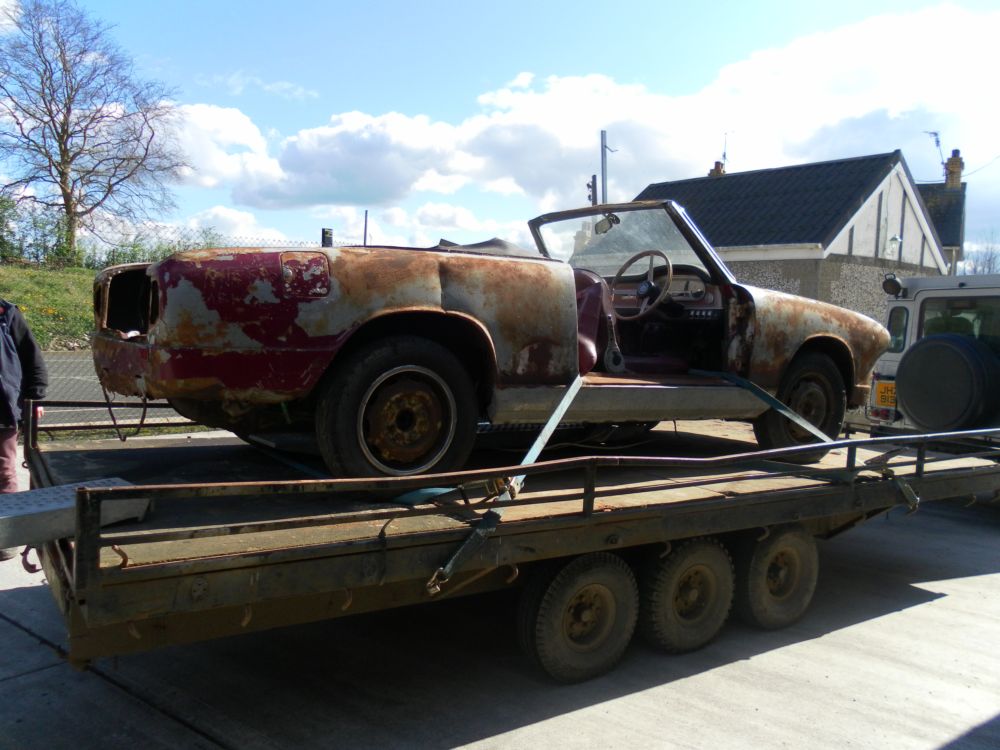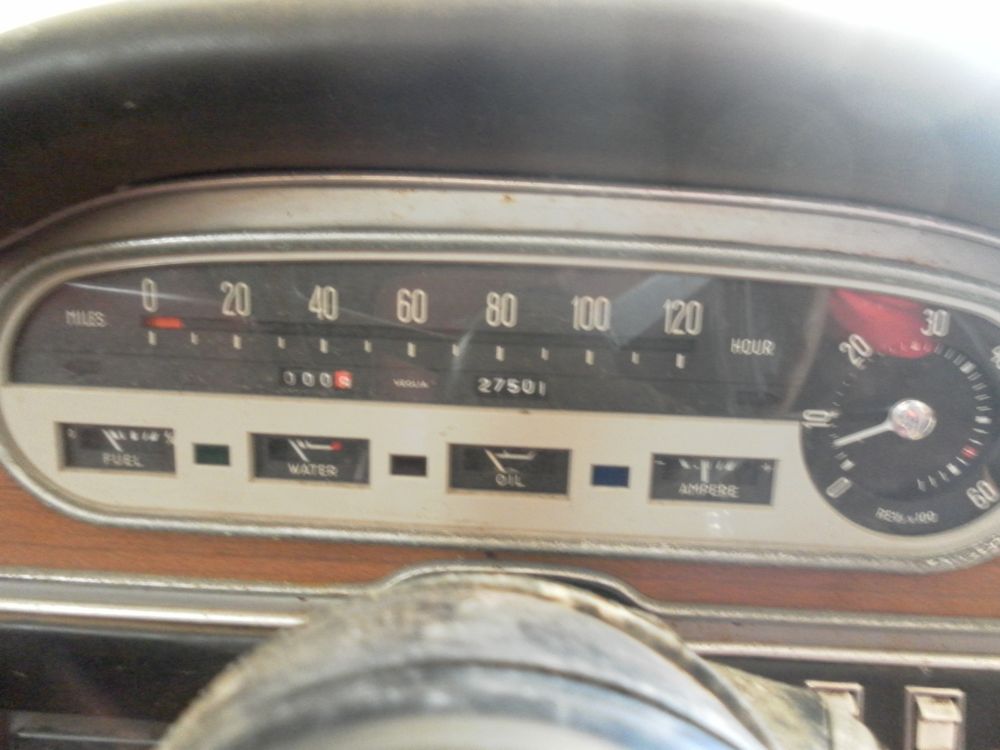 There's a lot of work ahead.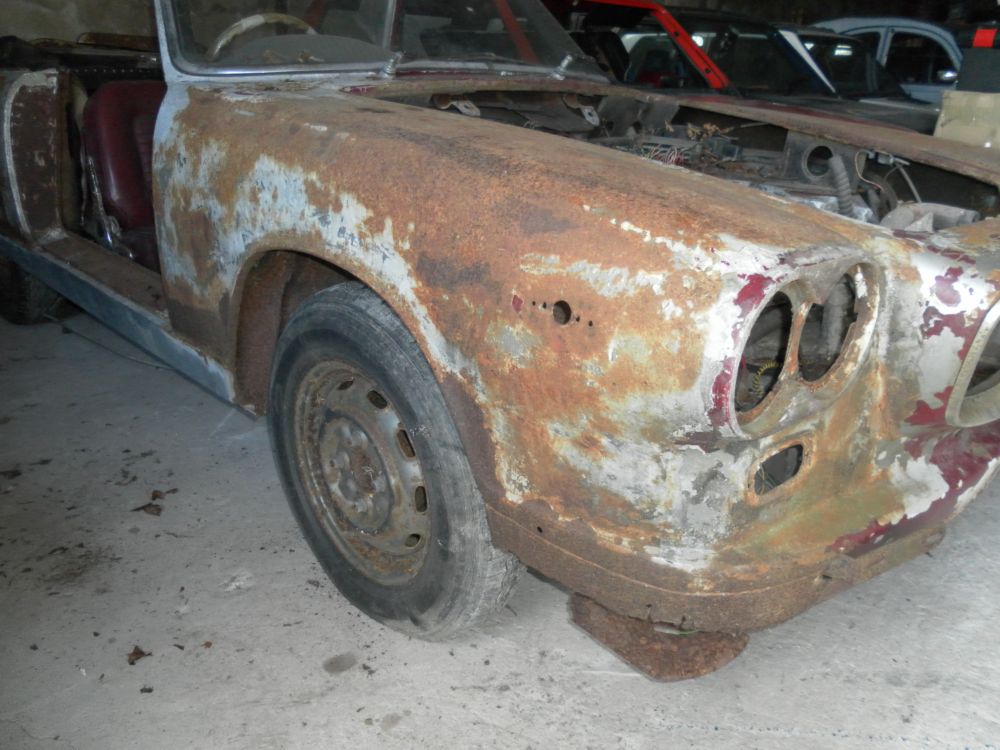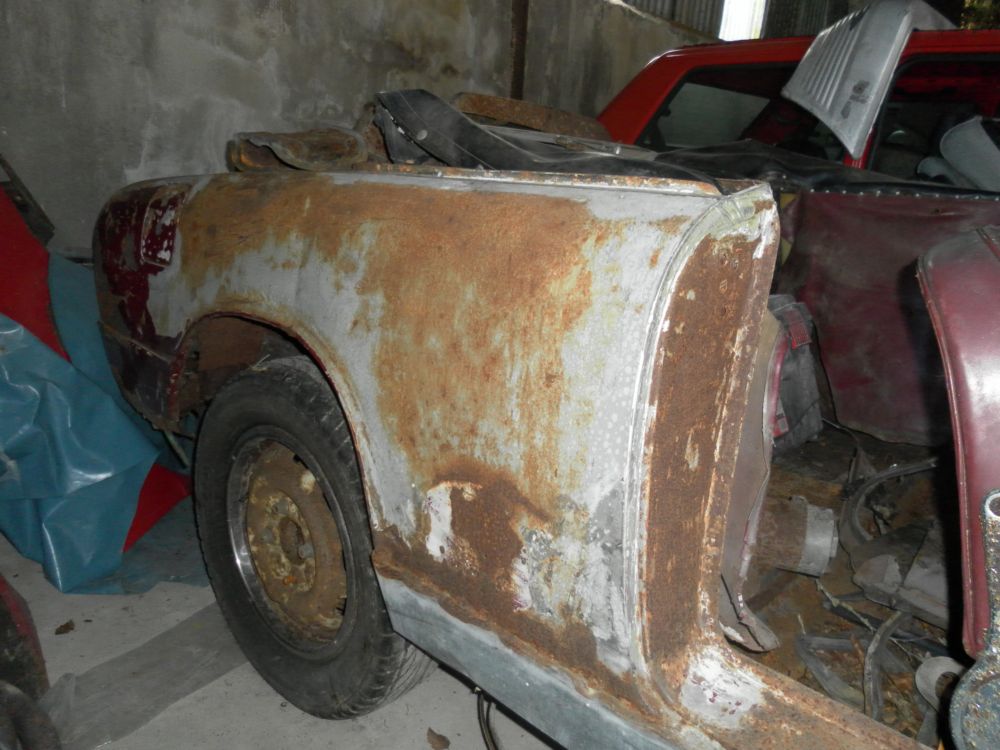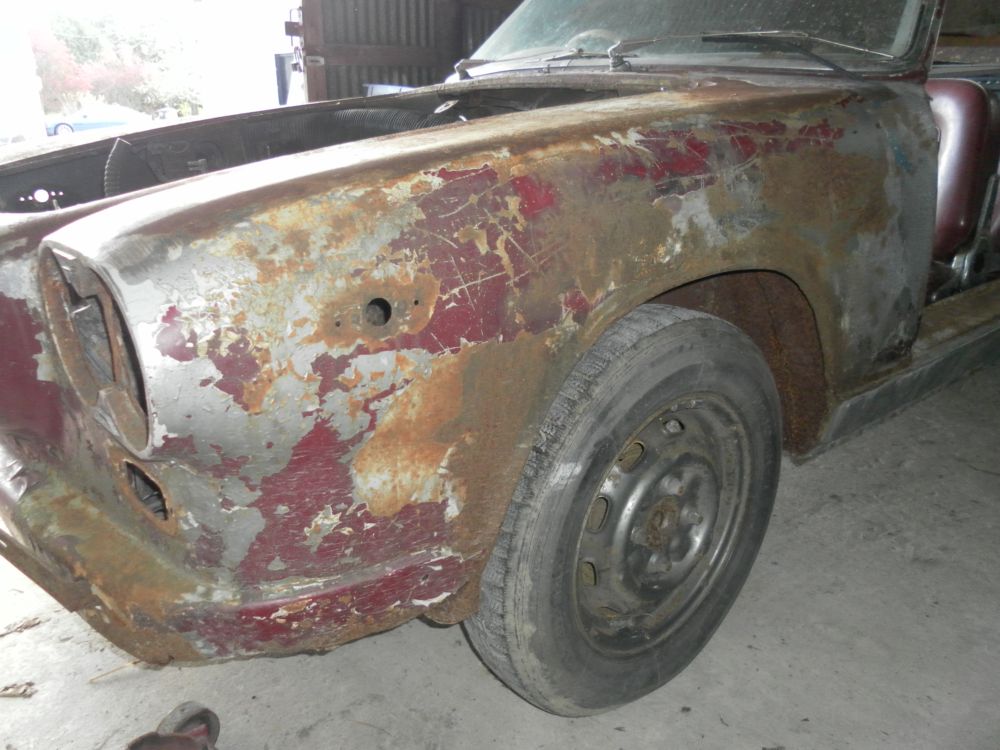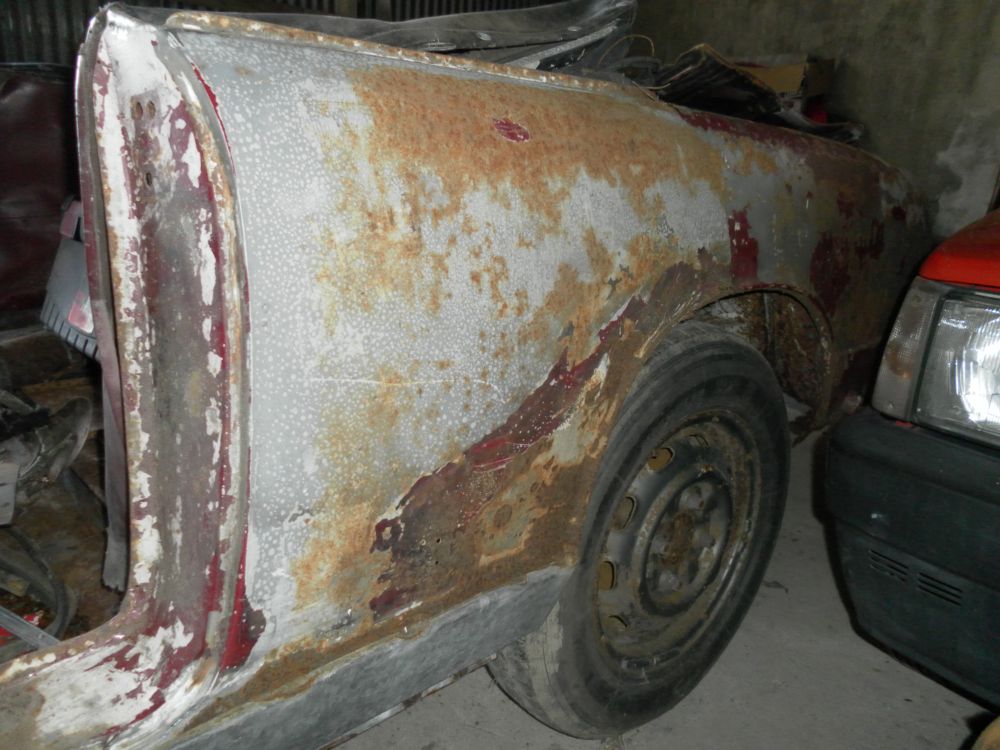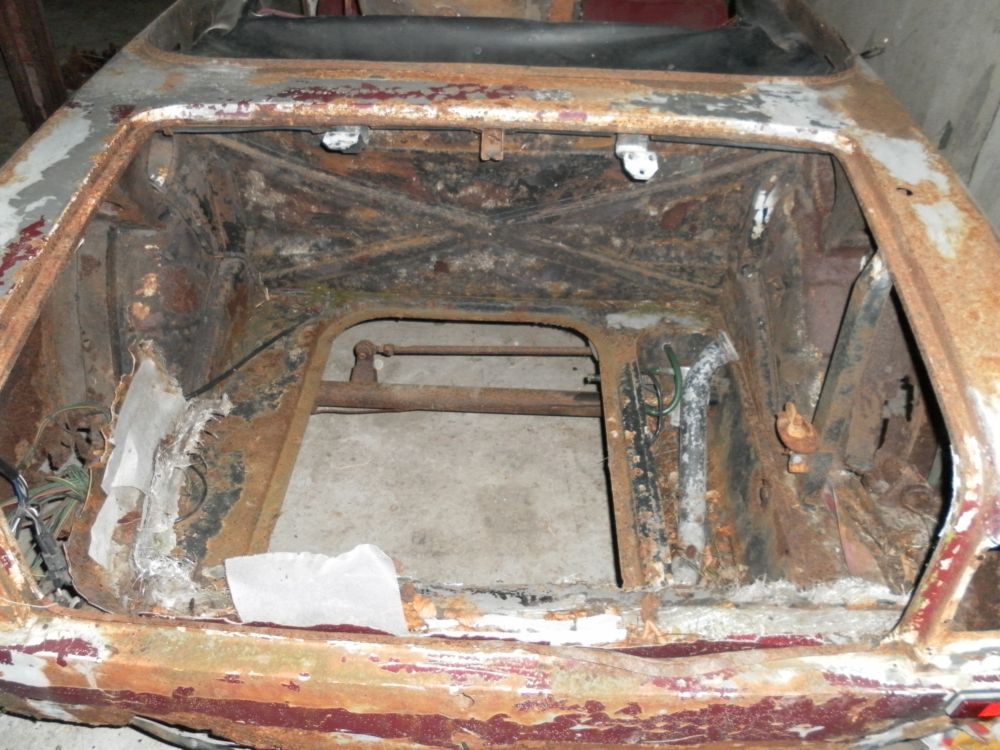 Engine has ceased due to sitting for so long so it will be a rebuild to.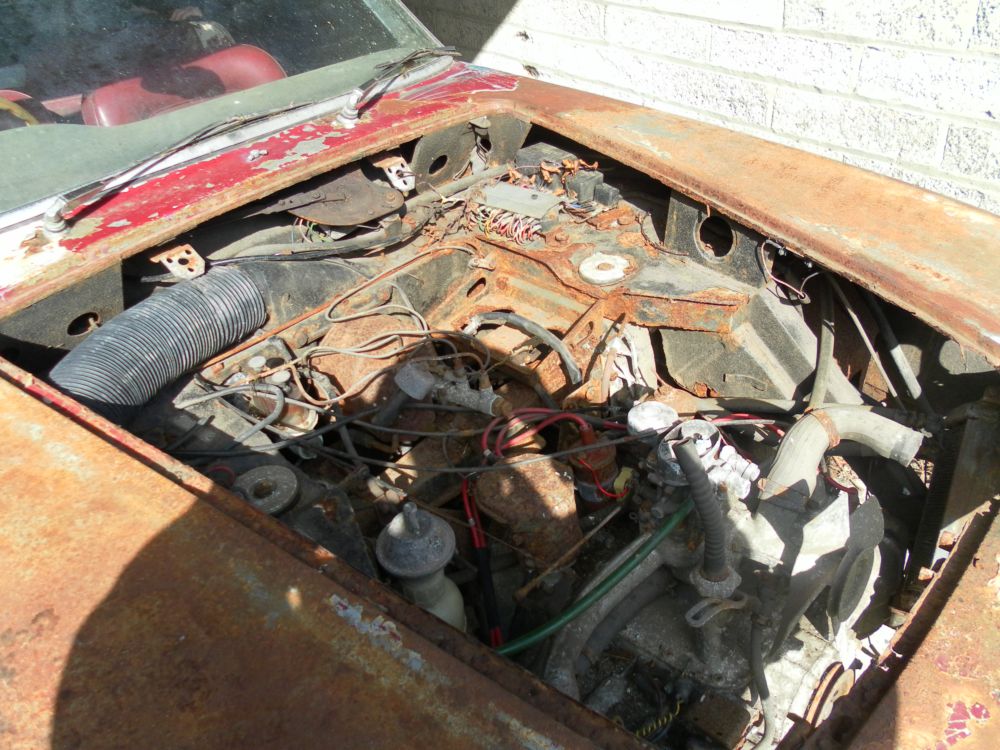 Amazingly all the seats are in excellent condition, if a bit dirty.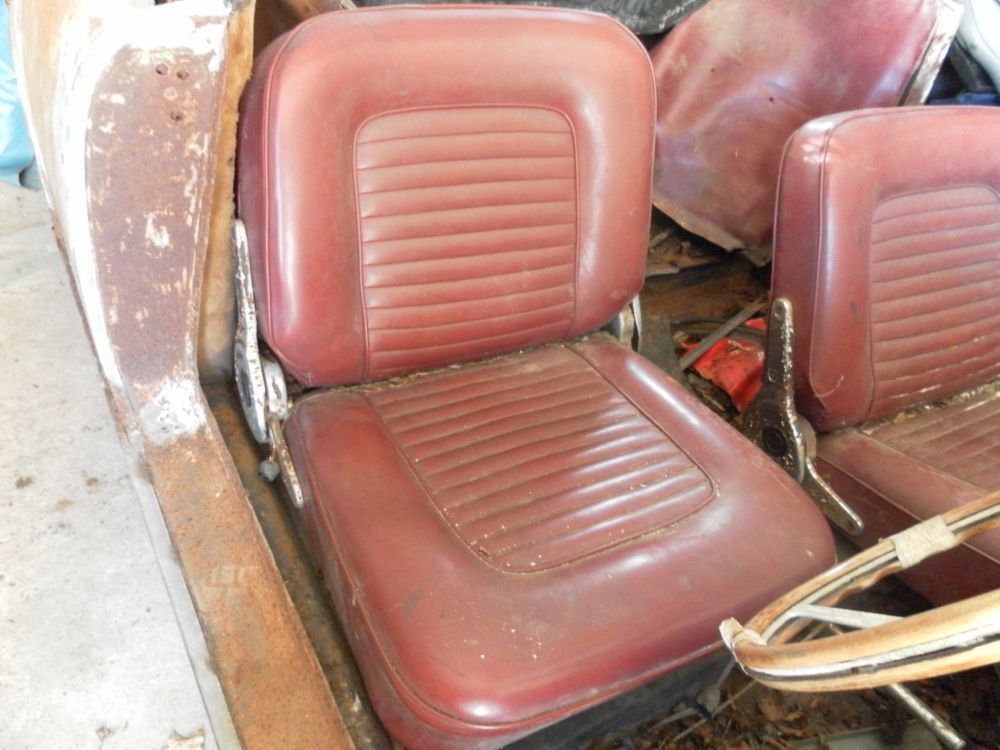 21/04. I am putting the seats away for safe keeping as its going to be a while before I need them. To prevent them from damage I cleaned them with a combination of leather cleaner and hide feed. This is a seat before cleaning.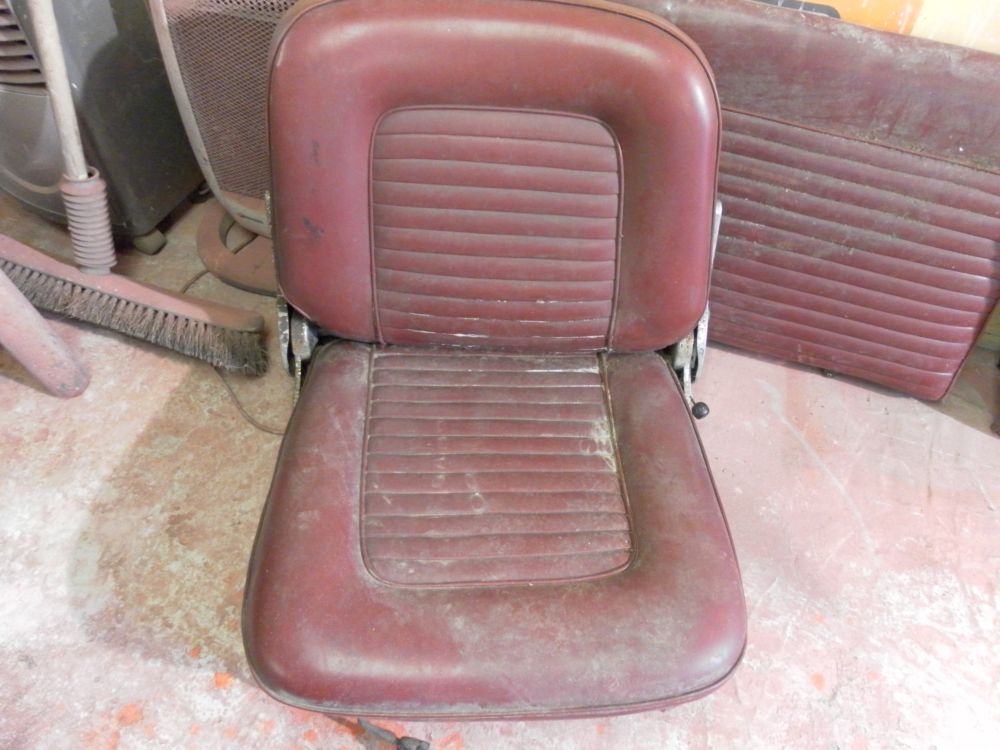 During cleaning to give an idea of how grubby they are.
And finally completely cleaned. I'm still amazed at how good condition they are in. Well apart from the chrome sides that are going to have to be replaced or re-chromed.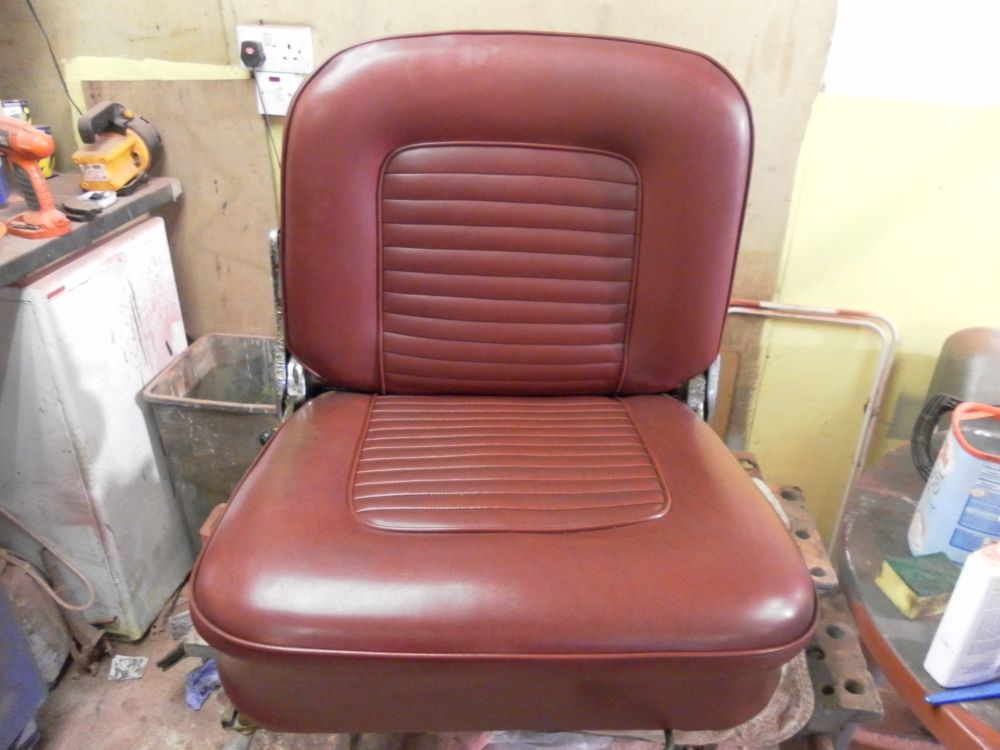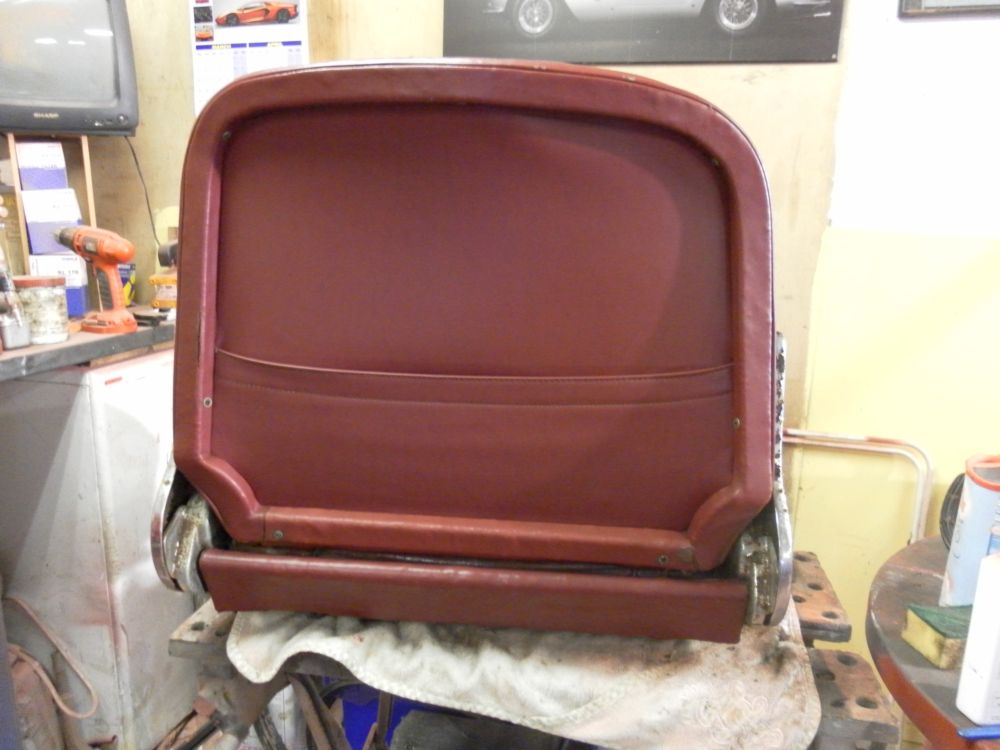 Finally I wrapped the seats in plastic with a little feed hide smeared underneath the seats in the thinking it will generate a little moisture and aroma for them. Now they will be safely packed away.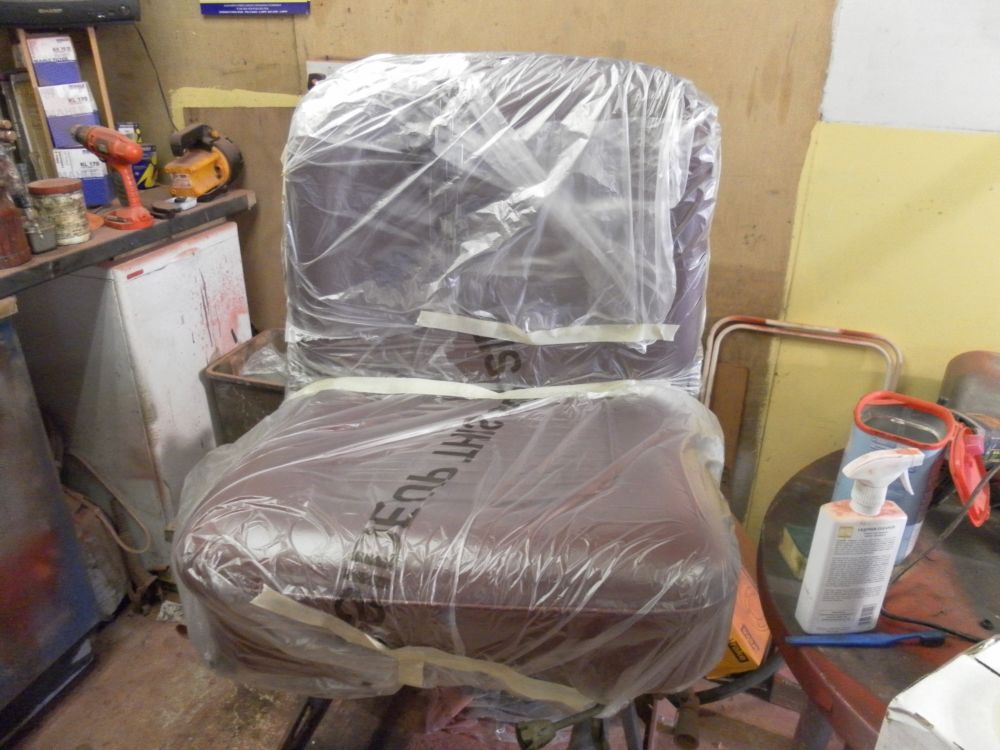 16/03. Some more bits of the car arrived today, still some to come. I'm laying them all together so I figure what I need and I can start looking as I think its going to take me a while to find the bits.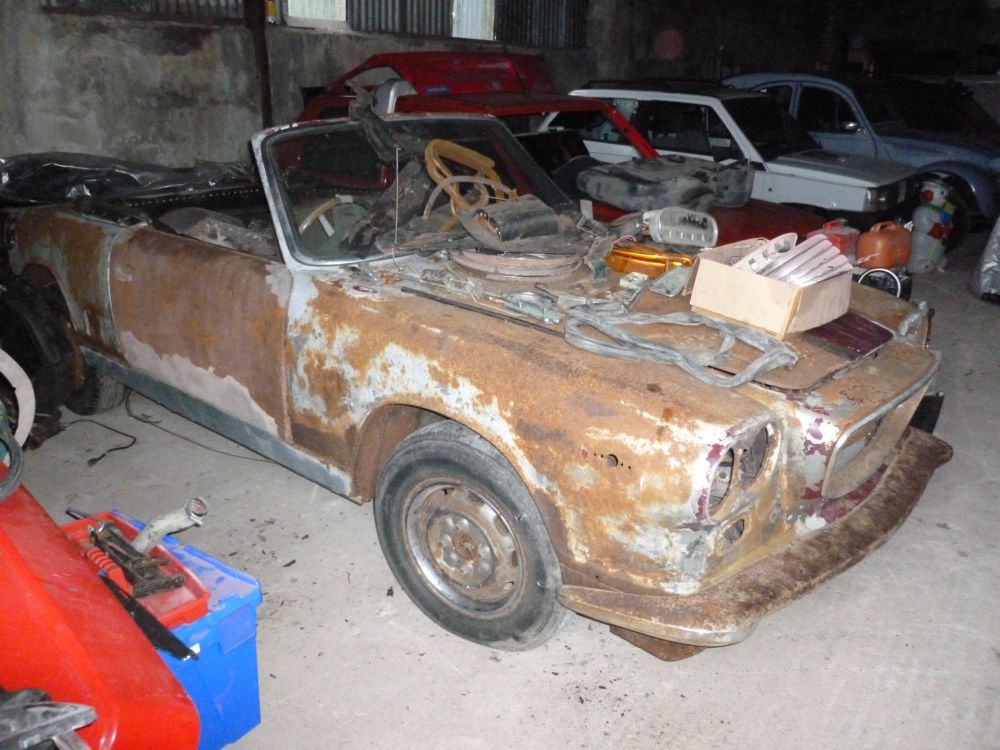 03/07. Got the rear seat cleaned and like the front seats its in perfect condition. Its now all wrapped up and put away for safe keeping.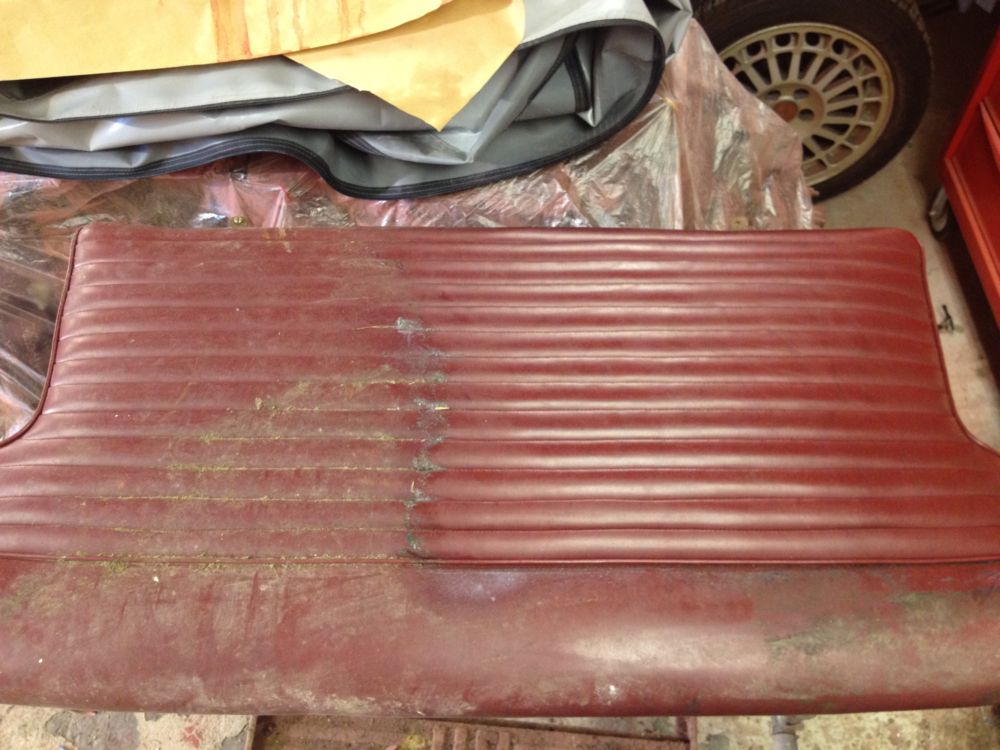 18/06. I have been trying to get a tax book for the car to be sure it doesn't lose its original reg and today I was required to take it to the local MOT centre so a guy from the DVLNI could inspect the car to confirm it is what its supposed to be. So after its long slumber I took the chance to clear it out and get some decent before photo's for the future.